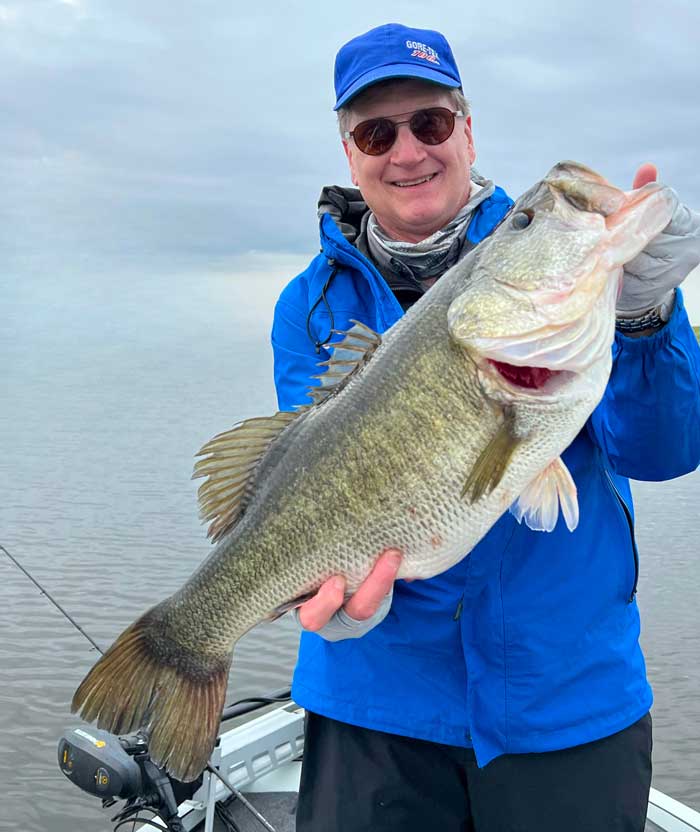 The artificial bite is really solid right now. Most of our big fish have been caught on Bass Assassin Vapor Shad's in Panhandle Moon and Watermelon Red. Another bait we have had great success on is the Hybrid Hunter in Shad color. You can fish these in grass and around pads with great success. Andrew Mixon boneshakers with gold blades and the BA Panhandle Moon Vapor for a trailer are deadly. John Laurenza Jr. makes one hell of a spinnerbait. Check him out Lure Concepts. I just received my order last week and caught this beauty in the picture on the 2nd cast.
The best area of the lake for us is the south end below the box ponds. There are a ton of beds that popped up in the ponds around the "pie" pond. The canals and ponds are producing great fish. The frog bite was really good in hydrilla fishing the holes in the hydrilla. The black Spro 65 is my favorite.
Good luck this weekend.