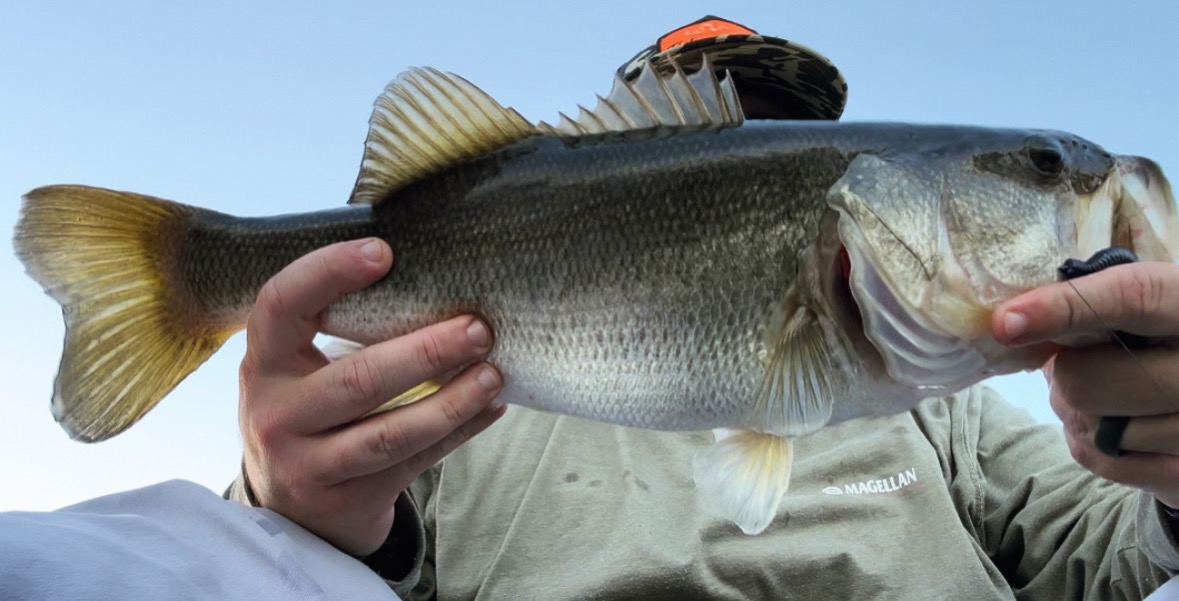 Happy Monday Spacefish!
I hope all is well, and everyone is looking forward to a fantastic Thanksgiving week! My football team, the Melbourne Central Catholic Hustlers won our Round of 16 Playoff Game this past Friday, 37-0 over Halifax Academy and we advanced to the Regional Final/State Quarterfinal this Friday (Black Friday) vs Trinity Catholic out of Ocala. It has been a long and fun season to this point, so while it takes time away from my fishing, fingers crossed the Hustlers have another win in us and can make a run towards a State title. A Hustler win was not the only thing that made the weekend a good one for me, I was able to go out to Stick Marsh and find some fish, so here we go!
Where I Fished
So a few weeks ago I went out to the Stick Marsh, my first time since the drawdown, and it was a bit of a struggle. I didn't catch many fish, and the ones I did catch were small. I wanted to go back out before I made any rash comments or assumptions about the effects of the drawdown, and I am glad I did, because I had a good outing there this weekend.
I went west out of the main channel, and worked the tree line on the northern border of the lake, this is the area that in the past, I have had the most success. The wind was blowing from the NNW when I started and shifted gradually to more of an ENE wind, but it was mild and manageable so it never impeded any of my fishing. I only went about a mile, to a mile and a half down. My plan is to go back again over the next few weeks and push all the way down to the west bank.
Have Things Changed Since the Drawdown?
Long story short…yes. There is definitely more vegetation in the areas I have covered since the drawdown. Was the fishing any better than the last time I went to the area I was in this past weekend, not really. But it was a small sample size. I caught roughly a dozen Bass, and a surprise Bluegill, and I caught 3 Bass that were quality fish, one that was probably 3-4 pounds, and two other in the 2ish pound range, the others were a pound or less by the eye scale. But it felt good to get a good number of bites.
I had early success from the time I got on the water around 1:30ish until 4:30ish fishing trick worms, I used a Zoom Finesse Worm in Watermelon Candy rigged on a Charlie Brewer's Spider Slider Jig Head in 1/8oz. With this being a lightweight finesses style presentation, I threw it on an Ugly Stik Lite Pro Spinning Rod with a Penn 2500 Reel, 10 pound braid, with several feet of 14 lb test fluorocarbon leader. I started with this presentation due to how tough my last outing was, I figured this would be a good way to generate bites. I fished this bait for an hour and caught 3 Bass, and even a surprise Bluegill!
I then went up to a bigger trickworm trying to cull out the smaller Bass (and Bluegill) and catch more quality fish, I fished the Fish, or Die Musket in a custom color they made for me which is a cross between Green Pumpkin/Gold Flake and Watermelon Red, this bait caught me 4 more Bass over the next 1.5, 2 hours. I fished it on the Spider Slider until the wind shifted and caused the area I was in to get a bit more turbulent, so I changed up to a Mission Fishin ¼ oz swivel head jig head with a texas rigged style hook. I threw both of these presentations on a 6'10" Medium Heavy Fast Baitcasting Rod with 20 pound braid tied to 17 pound fluorocarbon leader.
SpeedWorm To End the Day
When I realized that I had an hour left before sundown I switched over to a Zoom Ultravibe Speedworm in my all time favorite color Junebug Red. I had it Texas rigged with a ¼ oz Tungsten pegged above the hook. I fished this on a 7 foot medium casting rod with 15 pound braid tied straight to the hook. I used a 3/0 Gamakatsu G-Lock worm hook, which is my favorite hook for taking a speed worm on a ride through vegetation, the hook points down and is much less likely to come out and snag anything it's not supposed to. This bait was the top producer of the day, catching 5 fish in my last hour of fishing. Disclaimer on that though, this was also a period of lower light. With the sun setting at 5:30, the shadows grew longer, the sun began to set, and the conditions were fantastic for catching fish.
I threw the bait into emergent vegetation and flipped it into the bases of trees, and worked it back to me very slowly with pauses where I would just let the bait drop. I actually got two thumps on these falls. My most quality fish was caught after flinging the bait into a patch of green reeds and slow rolling it out, the bait was about 2-3 feet out of the reeds when I felt the thump and set the hook.
I know I have probably said this before, but if anyone that was new to Bass fishing, or Bass fishing in Florida asked me for one bait that they could use to cover water and catch a bunch of fish with some quality fish mixed in, it is hard to argue with a Texas rigged Speed Worm in Junebug, Junebug Red, or Watermelon Red.
Conclusion
It was so nice to go fish Stick Marsh in the kayak and have a good day. It was a beautiful day to be on the water, but most importantly the fish were there and biting. I hope to get back out there soon and get all the way over to the west side of the lake, but working the central part of the lake along the northern border was fun, and it was productive, so I am excited to go back out and check other parts of the lake and too see how they are fishing in the wake of the drawdown project.
I hope everyone has a fantastic week filled with family, food, and fishing! Tight lines and Happy Thanksgiving everyone! Until next time!