MONSTER SWORDFISH
Evan Dickinson's 610 lb Prize Caught on his Falcon 22′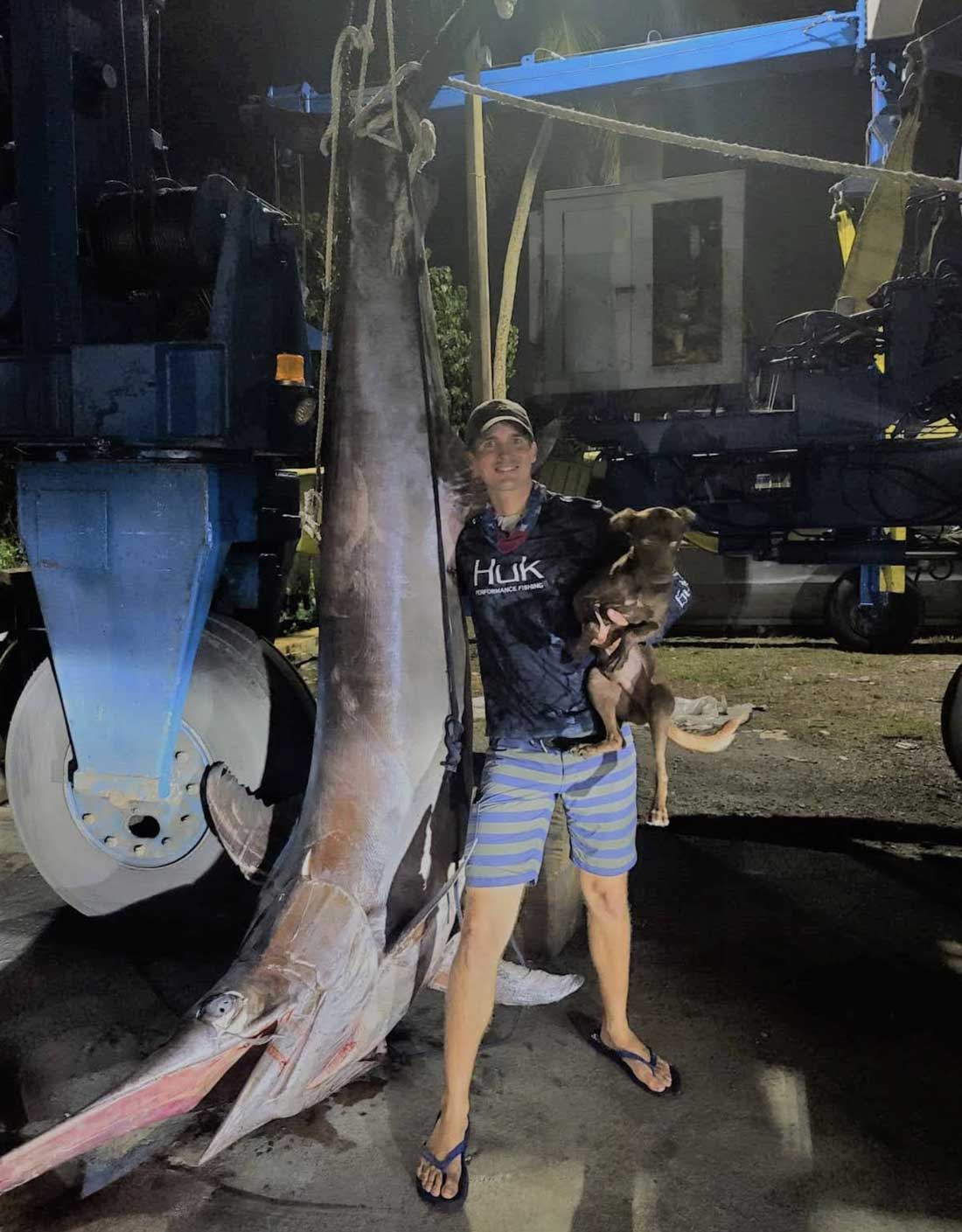 Evan celebrating the 610 lb. Swordfish caught on his Falcon 22'
Passionate Pursuit Pays Off
Having become intrigued by sword fishing over the past year, Evan Dickinson put hundreds of hours into studying the fishery, techniques, and scouting areas from Florida all the way to the waters off of Puerto Rico. On April 3, everything finally came together when he landed his first swordfish off the coast of San Juan, a 609.8lb and 119″ lower jaw fork length (nearly 15ft overall length) giant after a 4+ hour battle and despite true 4-6′ close interval waves with 17-20knot winds throughout the afternoon – common winter / early spring weather along the unprotected northern coast of PR.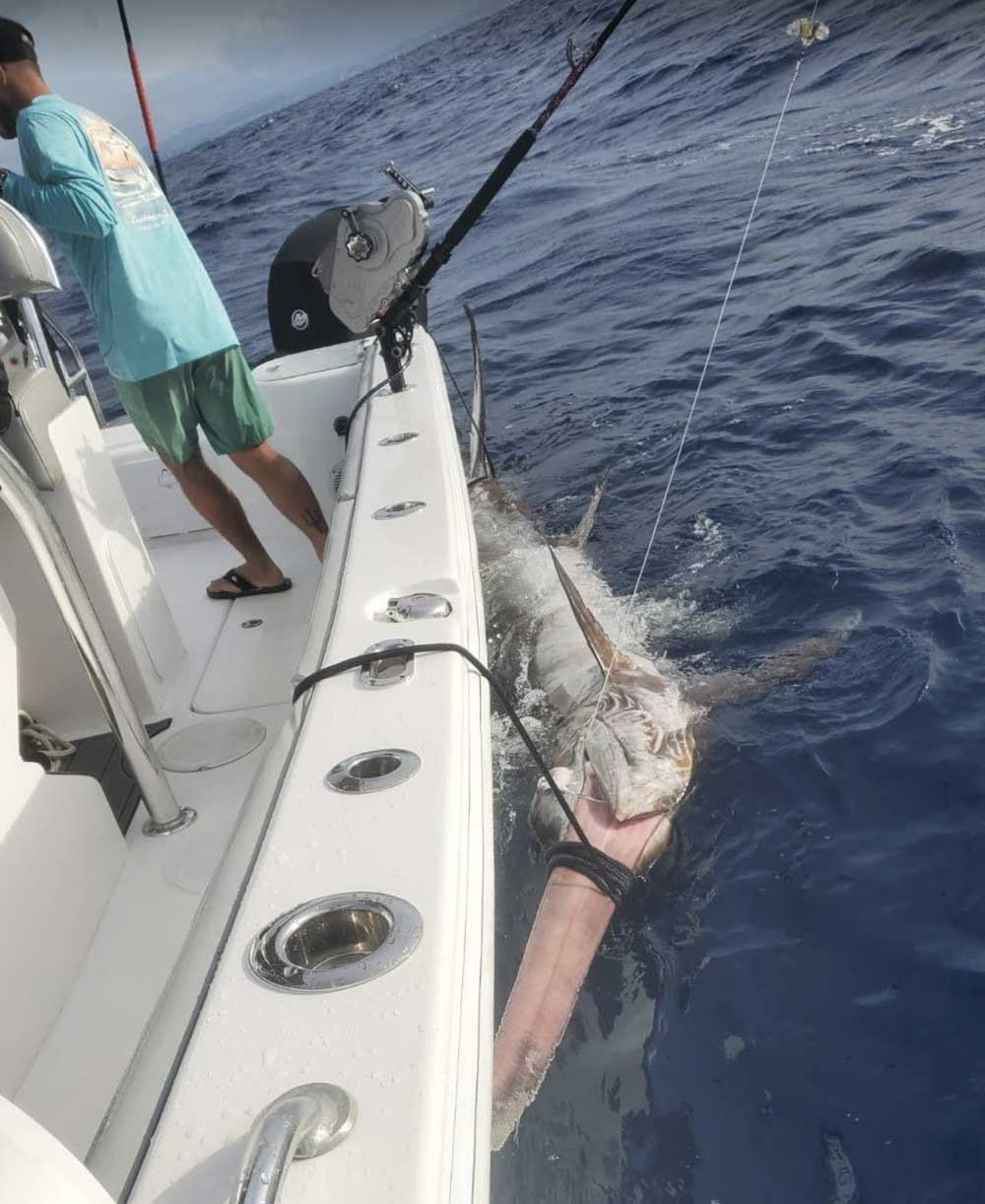 The immensely huge fish tied alongside Evan's Falcon 22′ catamaran
Battling the Beast
Evan's expedition begin on his Ice Blue Falcon 22′ Offshore Edition, customized with Simrad electronics; including triple MFD's, 3kw sonar, 10kw Open Array Radar, and Simrad AP-44 Autopilot. The "do-it-all," easily towable fishing machine departed port at 10:00am.
Soon after, the fish was hooked quickly after the second drop around 12:45pm over a 2,000 ft bottom. After driving the hook, the line went slack and the fish began to swim toward the surface. Once it came tight again, the battle which lasted until 5:00pm began. Initially, Evan was able to slowly work the fish up to 800ft before it turned around and went right back to the bottom at 1900ft, effortlessly peeling off nearly 20lbs of drag. This occurred two more times before the fourth and final major run when it rapidly went from 800ft of line out to 2,900 by swimming down and away against heavy drag.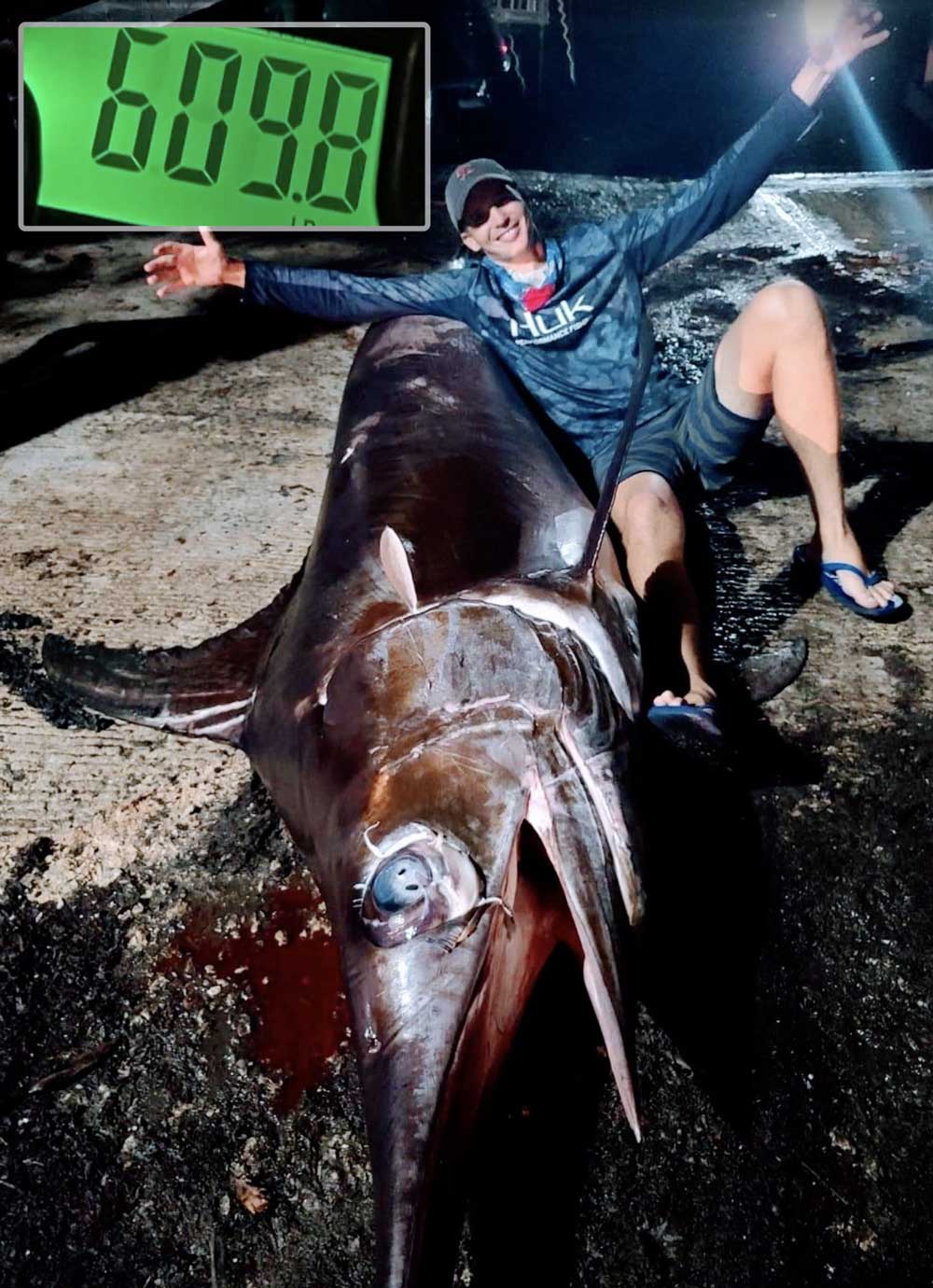 A large crowd and certified scale awaited Evan as he returned to the Marina in celebration.
After that final major run, the fish was slowly brought above 800ft for the first time where it would remain the last hour of the fight. Thirty minutes later, it was in sight and broke the surface, revealing its colossal size for the first time. During the last half hour, the sword charged the boat and engines numerous times while keeping just out of harpoon range. Eventually, the fish came close enough to the boat for Evan to land a harpoon shot and tail rope it to secure the catch.
Due to the immense size of the fish, Evan and crew tied it alongside his Falcon 22′ catamaran and headed back to the marina at 7 knots where a large crowd and certified scale awaited after calling for help once the fish was landed.
Evan, who also targets a number of other species and is an avid free-dive spearfisherman, anticipates this will be his first of many swordfish.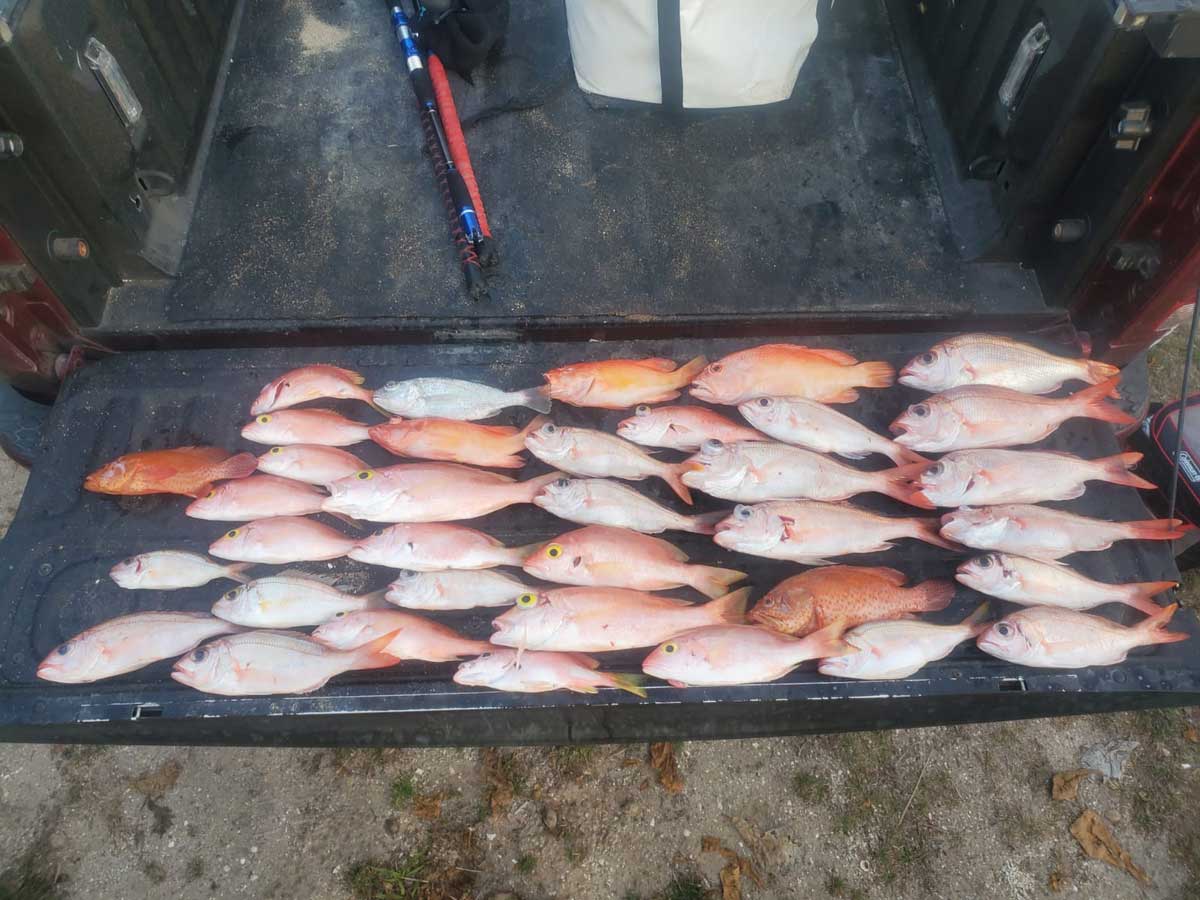 The Falcon 22′ also delivered on bottom fish in the same weekend.
Don't Forget About The Bottom
Evan fished 4 of the last 5 days, but the weekend was on others' boats. He speared some kings and jigged a bunch of nice strawberry grouper Saturday, and yesterday he caught a white marlin on another friend's boat. Thursday he caught about 45 bottom fish on the Falcon 22' and kept 37 (guy fishing with him had 0 experience so swords were out of the question). Mostly wenchman snapper (the ones with forked tails) from down deep (1,200ft) which are phenomenal to eat, but he was actually targeting queens which live at the same depths and areas. Queens are a lot more finicky about eating though.
Learn More About Falcon CATs
So, where do you start if you would like to learn more about Falcon Marine and their Falcon 22' Offshore or their semi-custom 22' BaD Cat Inshore / Offshore? Start by scheduling a private demo and factory tour with anyone of our seasoned catamaran specialist. You will get to meet with Ric as he prides himself on working hand in hand with each client from the first initial inquiry to the final delivery of your new boat. They take great pride in delivering the absolute best from choosing custom features, choosing the perfect hull color combination, and right down to your personal layout, fitting it to your recreational lifestyle. Their Falcon Team is with you every step of the way.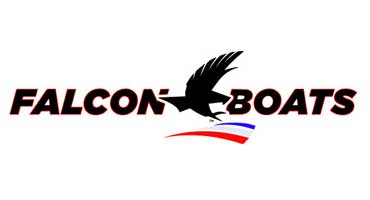 If you are interested in test driving one of the best custom 22' CAT's on the market give Falcon Marine a call DIRECT: 321-503-5776 or e-mail Ric@BadCatsMfg.com or Ric@FalconBoatsUSA.com.